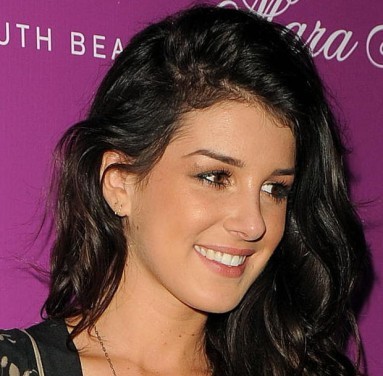 Shenae Grimes prefers the east coast to Los Angeles as it has a "kind of no B.S. vibe".
The 90210 actress was born and raised in Toronto, Ontario. Although her on-screen character resides in the glamorous Beverly Hills region of California, Shenae prefers the more relaxed residents of the east coast.
"[I prefer] Toronto, for sure. I don't like LA. I've always said that and people hate on me for it. I don't really like the city. Whenever people ask if you like the city they always say, 'Oh but the weather's amazing,' and I'm like, 'OK, but does that really make a city?' No. The people do," she explained in an interview with the Huffington Post.
"I love the people in Toronto, that's my favourite part. The east coast has that kind of no-B.S. vibe that I really appreciate. People are more genuine and also more interactive. In LA, everyone is in their car all the time so you're used to not interacting with people for the majority of the day and it kind of trickles into nightlife and all that. People stay within their circles and there's no real mingling to be had."
Shenae portrays Annie Wilson - an aspiring actress - in the CW series. The 22-year-old star thinks she's far more experienced in life than her on-screen counterpart.
"We're very different people. I literally speak with a different voice when I'm talking like Annie. It's really funny. She's really sweet, girl next door, wide-eyed and naive and obviously, working professionally since I was 13 now, I have a little bit more life experience than Annie," she said.
"So I think I'm a little bit more grounded."