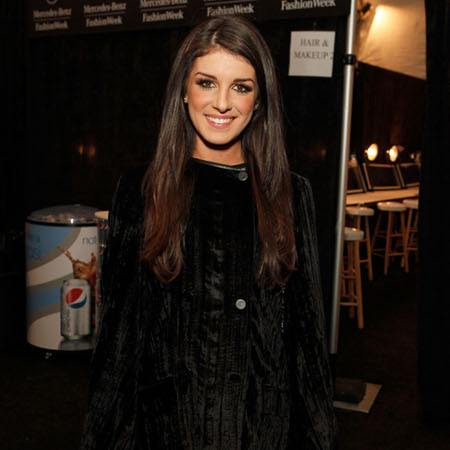 Shenae Grimes says her TV character has become "a little bit [her]" in terms of her style.
The actress plays Annie Wilson in teen drama series 90210, alongside AnnaLynne McCord, Jessica Stroup and Jessica Lowndes. Shenae's character's style has had a big transformation since the beginning of the series, which the star is thrilled about.
"I know all the characters are super-defined in the way they look. I know that Naomi [played by AnnaLynne] looks like a doll. She looks perfect every time and she's so well put-together. Silver [played by Jessica] is the quirky, eccentric girl with that weird eclectic vibe. And Ivy [played by Gillian Zinser] is the boho hippie girl and Adrianna [played by Jessica] is the vintage, hourglass look with all of her little cupcake dresses," she told the Huffington Post.
"And Annie has just kind of become me a little bit in her style. I don't know about the preppy thing - I'm just really not that comfortable with that, period. So I veered away from it and they allowed me, and everyone [the fans] is responding well so there's no need for another change."
Sheane doesn't think she has any similar personality traits to her character, although she does admit her fashion choices have merged on and off screen. The 22-year-old star appreciates that she has more of a free reign with her wardrobe nowadays.
"No. I mean, now her style because I dress myself. Everyone has been like, 'Annie's style is great this year' and it's because I'm really good buddies with the wardrobe girls so they're like, 'Here's your rack, go to town!' I get to put everything together myself and figure out the looks," she said.
"So it's definitely been more fun for me because they had me in awful clothes. Everything was American Eagle, it was awful. I was like, 'I know I'm from Kansas but I live in Beverly Hills now, can't she start dressing better?'"